Away With the Manger! Frequently Asked Questions About Christians and Christmas
---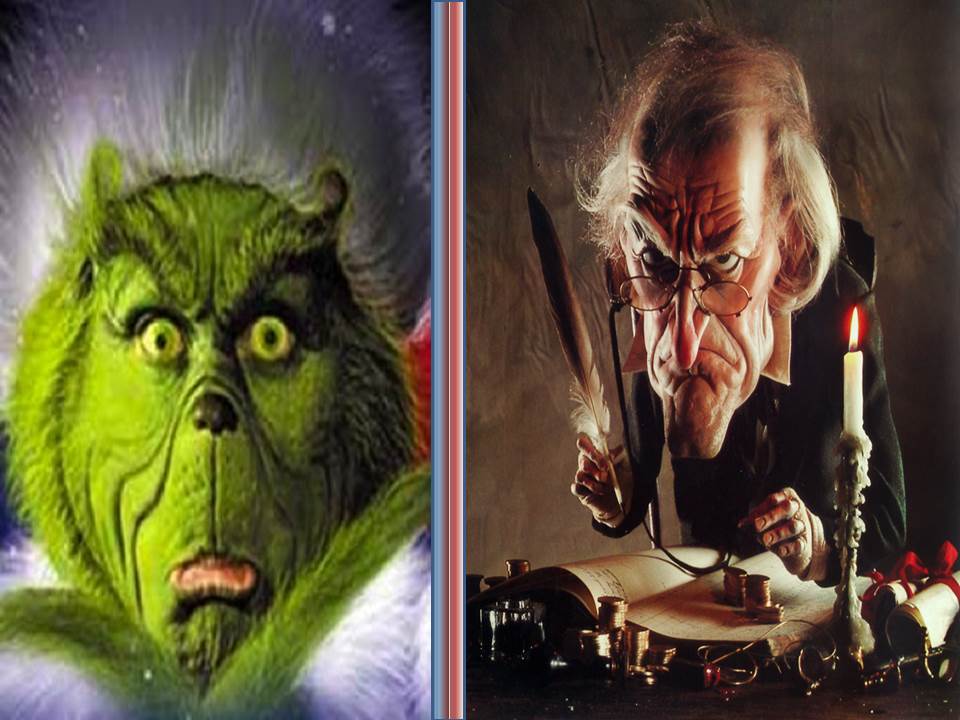 Every year about this time, we start hearing about how Christmas is a pagan holiday and are advised that Jesus wasn't born on December 25th. Is there any truth to these claims and does it matter? Should Christians stay away from this holiday because of its so-called pagan origins? I'll answer those questions and more in this article.
Should Christians celebrate Christmas? The short answer is… Sure, if they want to. It's an awesome holiday. Jesus, Gifts, Family, Food….what's not to like? On a serious note, this is a flawed question. There's no "should" or "shouldn't." Contrary to what some would have you believe, this isn't a moral issue; it's a preference issue, but we'll get to that a little later.
But isn't Christmas a pagan holiday? Only if you're a pagan! A day is just a day, and it is whatever you make it. This is a major question for some, and I don't have time to cover it here. But here's a good article on the subject. It brings out the point that Christmas didn't originate as a pagan holiday; it merely coincided with pagan holidays.
What does pagan mean, anyway? Generally, it means one who worships other 'gods.' It can also refer to someone who is ungodly. For Christians, this means anyone who doesn't worship the one true God, as revealed in the Bible.
Doesn't the Bible prohibit Christmas trees in Jeremiah 10:1-5: Nope, it prohibits the creating and worshiping of idols. In those days, they made idols from the wood of trees. They cut a tree down, overlaid it with silver and gold, and called it their god. A Christmas tree is just an object; it's not inherently good or bad. If you're calling the tree your god and bowing down in worship to it, then you've got bigger problems than we're discussing here. But if not, decorate your tree to your heart's content.
Didn't Christ instruct us to remember his death, not his birth? He did. However, we can't make an argument against something based solely on lack of instruction. The Bible is silent on many contemporary activities simply because they didn't exist back then. When we acknowledge Jesus' birth, we do so in anticipation of his death. Christmas isn't so much about the baby in the manger as it is about the Christ on the cross. He was born to die for our sins, and THAT'S the cause for celebration.
Christmas has become so commercialized; shouldn't we avoid contributing to the madness? Yes, we should. Fortunately, we can celebrate AND avoid contributing to the madness. Don't condemn something good because of others' abuse of it. Keep Christ at the center, give gifts, and have fun.
Isn't it a shame that so many people go into debt for Christmas? Yes, it is; so don't go into debt. Spend what you can afford. We should manage our money wisely at any time of the year, especially at Christmas.
But don't you know that Jesus wasn't really born on December 25? It is highly unlikely that Jesus was born on December 25 or even in December. We simply don't know the exact date. But lack of certainty about Jesus' date of birth is certainly no reason to condemn Christmas. We chose a date to commemorate the day our Lord and Savior entered the world, to commemorate the fact that he was born to die for the sins of the world.
I still think it's wrong to celebrate Christmas. Do you really think Christians should embrace this pagan holiday? I think we should be led by the Bible's specific teaching about holidays:
Colossians 2:16 -17: Therefore do not let anyone judge you by what you eat or drink, or with regard to a religious festival, a New Moon celebration or a Sabbath day. These are a shadow of the things that were to come; the reality, however, is found in Christ.

Romans 1:1-7: Accept the one whose faith is weak, without quarreling over disputable matters. One person's faith allows them to eat anything, but another, whose faith is weak, eats only vegetables. The one who eats everything must not treat with contempt the one who does not, and the one who does not eat everything must not judge the one who does, for God has accepted them. Who are you to judge someone else's servant? To their own master, servants stand or fall. And they will stand, for the Lord is able to make them stand.

One person considers one day more sacred than another; another considers every day alike. Each of them should be fully convinced in their own mind. Whoever regards one day as special does so to the Lord. Whoever eats meat does so to the Lord, for they give thanks to God; and whoever abstains does so to the Lord and gives thanks to God. For none of us lives for ourselves alone, and none of us dies for ourselves alone.
In summary….
(1) If you choose not to celebrate Christmas, don't judge the person who chooses to indulge
(2) If you feel free to celebrate Christmas, don't look down on those who restrict themselves
(3) God accepts Christians even in their differences
(4) God is your judge, not other people
(5) Be ruled by your conscience and make up your own mind (Note, this applies to things that aren't clearly labeled as sin)
So, if your conscience bothers you, don't celebrate Christmas. But that doesn't mean you have to ruin everyone else's Christmas cheer. Don't go around being a Scrinch (Scrooge/Grinch)…….or is Grooge better?
Merry Christmas, everyone!
Agree? Disagree? Share your thoughts (in love!) in the comments below.
Comments
comments